The Whaley Waltz Fell Race

Saturday 29th June 2024
The Whaley carnival is back! So this year we will return to the original start to the race at the end of the carnival parade.
Registration and the finish
will take place at Whaley Bridge Bowling Club (43 Buxton Road, SK23 7HX), approximately 5 minutes walk from the start.
As part of the clubs commitment to helping to reduce the effects of climate change, we will offer a £2 FREE BEER VOUCHER for individuals who travel to the race using public transport or who walk, cycle or run to the start. We will also give vouchers to those who car share when the vehicle contains 4 or more people (a selfie of you all in the vehicle will be adequate proof and it will be great fun to see all your pictures!). The vouchers will be able to be used in the Bowling Club on the day of the event.
Please remember to park responsibly
In 2023, This race race raised a total of £1257 for the Thomas Theyer Foundation with a donation of £150 to the Whaley Carnival. Details of Thomas Theyer are here HERE
Further Details: Mark Ruston, 77 Buxton Road, Whaley Bridge, High Peak, SK23 7HX; Tel: 07803 123058
To contact the Waltz Race Director Click/Tap:- HERE
2023 Results: - Results
Previous Years Results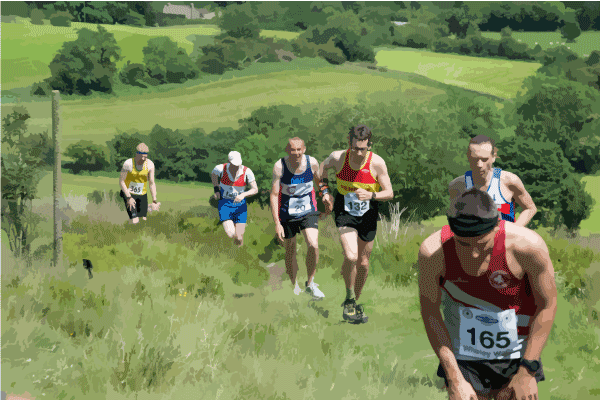 Whaley Waltz Photograph on our Flikr Page can be found:- HERE
(Feel free to add any more to this group you may have)
A Map of the full Route can be found Here:- MAP
COURSE RECORDS
A change to the finishing location means that from 2023 we have a new set of records.
Course Records from 2023: Men - Phil Carpenter 41:17, Women - Katie Walshaw 41:37
Course Records Up to 2019: Men - Steve Vernon 35:21 (2017) Women - O Walwyn Bush 42:26 (2012)